Commuting Made Easy With the New Nissan Rogue Sport
As a subcompact SUV, the Nissan Rogue Sport is a unique car in its class. For a smaller SUV, it has huge cargo space. Carry your groceries, snow gear, and beach chairs with untold ease around Vineland. With remote entry that doesn't require a key, this 2.0-liter engine SUV is distinct and quite powerful and a fan favorite amongst our Bridgeton drivers.
Sorry, no items matching your request were found.
Reset Search
Top-Notch Performance
The Rogue Sport can go anywhere around Glassboro when properly equipped. The automatic transmission is made to last through several gear ratios while on the road. Its ride is seamless and smooth. Perfect for family travel or a night out with your significant other!
The Nissan Rogue has 16-inch alloy wheels and seats with vents in the rear. Power locks and power windows, make it a great childproof car for driving around Hammonton. As far as city mileage goes, the Nissan Sport SUV can easily go 25 miles per gallon. Step up to 32 miles on the highway! Versatility and looks are what make this Rogue model so notable and attractive. Enjoy the cruise control feature on that long-distance ride to your parents with great ease and comfort.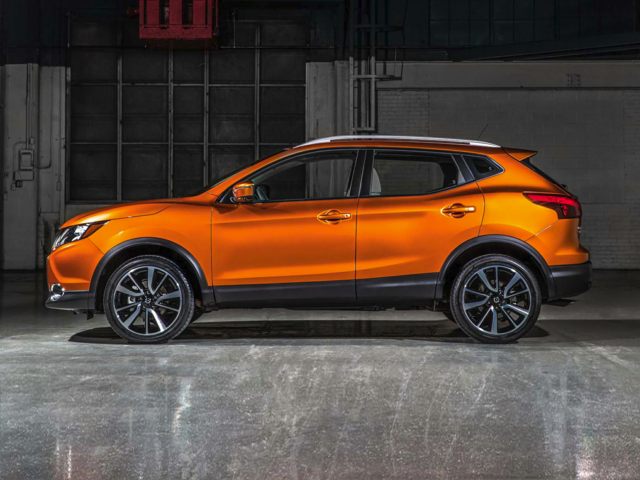 Eye-Catching Exterior
With bright colors to select from, you can ask the many satisfied owners driving this sport's SUV what they think about their automobile. Make your presence known with a dominating posture and communicative new exterior. Rogue Sport has a familiar ride height and is parallel parking-friendly. It'll give you an edge on getting around town, while you look at the future. Boomerang designed tail-lamps make this machine glimmer on the road at night around Washington Township, NJ. The Nissan Rogue has been redesigned to provide the driver with what they want.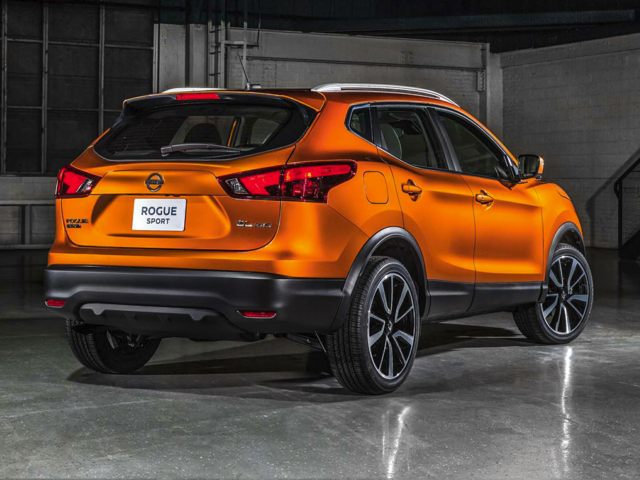 Sporty Roof Rails
Not only are they useful, but the roof rails on this car give it a sporty look. Use them to attach a load securely to your roof. Any bulky item can now fit on top of your SUV without any problem. Go ahead and buy that Art-Deco sofa you've always wanted for the living room.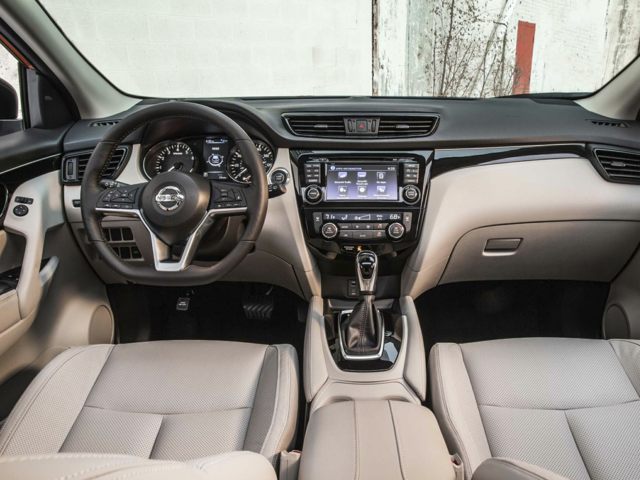 Innovative Technology
With progressive technology, innovative indoor features, and sharp cargo space, the Nissan Rogue gives you all the tools you need to drive around in a chic vehicle, including features like:
Connectivity for all Smartphones
Maps and apps are user-friendly
A charger with two USB Ports
Surround sound for impressive music listening
Hands-free Bluetooth connectivity
With attractive styling and superior execution, if you live around snow like many of our Millville, NJ drivers, you'll have no problem getting around all that sleet and precipitation. Best of all those ventilated seats will knock the chill off your back during the cold season.
Use your SUV's Nissan Intelligent Mobility feature. The 7-inch touchscreen display will help you with the car finder feature in case you can't remember where you parked. The remote horn and lights will flash and point you to your car's location. Use your phone or tablet to lock and unlock your car remotely. You can even start your car from a distance, if necessary!
Learn More and Test Drive a Nissan Rogue Sport
You can always acquire the details on your preferred Nissan Rogue Sport from Team Nissan of Vineland, including the color and interior specials. Coming from the Nissan brand, this SUV will have a buyback value and purchasing appeal that's ever-present. When you get ready to trade your SUV for a newer model, it'll be a quick and easy transfer. Stop by Team Nissan of Vineland near Buena, NJ today to learn more about our promotions and SUVs for sale!
Make an Inquiry