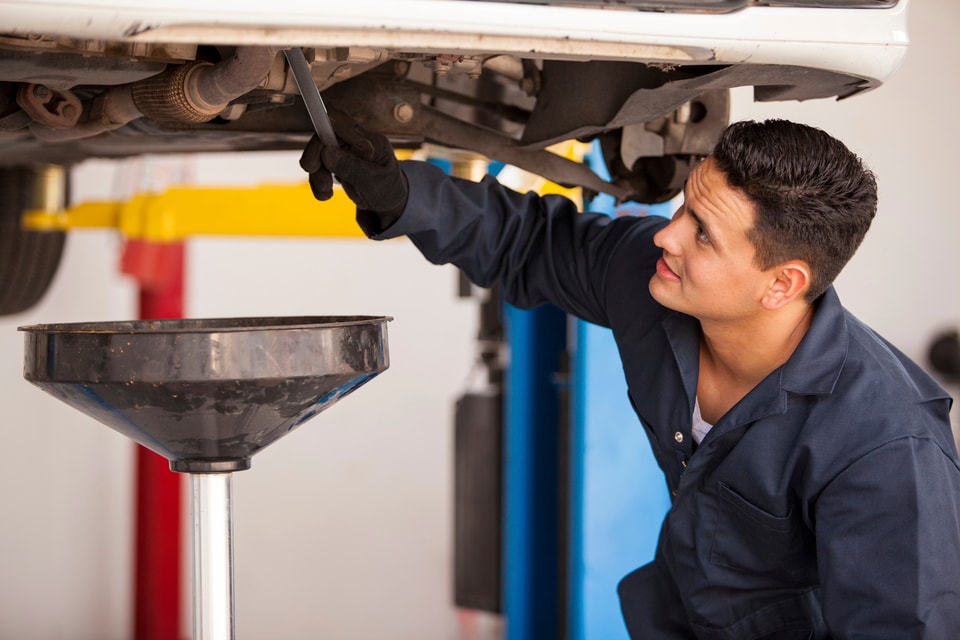 Keep Your Engine Running Smoothly With Oil Changes at Our Vineland Service Center
To make sure your engine keeps running smoothly, your car is going to need regular oil changes. At our Vineland, NJ dealership serving Bridgeton, we would be happy to help with that.
Oil lubricates your engine and protects it from heat and friction. Over time, oil can start to break down, losing its protective properties, and it can start to collect debris. This can harm your engine, leading to serious issues and costly repairs. To prevent that damage, your car will need regular oil changes, replacing old oil with new oil to keep your engine running smoothly.
Most technicians will recommend changing your oil every six months or 5,000 miles. But that number can change depending on the type of car your drive, the driving conditions and your driving habits. Check your owner's manual and talk to your technician to find out what's best for your car.
At our dealership serving the Glassboro and Millville, NJ areas, we will gladly change your oil for you. We have a top-notch service center and a team of highly-skilled technicians who know the ins and outs of each Nissan vehicle. We have experience working with all kinds of vehicles, and we will take good care of your car. When you service with us at our service center near Hammonton and Washington Township, NJ, you can feel confident getting back behind the wheel.
If your car is in need of an oil change, be sure to make an appointment at our Vineland, NJ service center serving Buena, NJ. We will gladly take care of all your Nissan maintenance needs so your car can keep running smoothly.
Schedule Service